I artikler omkring Locations, opfordres vi til at angive Google Maps koordinater.
Ved hjælp af disse koordinater, kan artiklen krydres med et direkte link til den pågældende location.
Denne opskrift viser hvordan man finder disse koordinater.
Jeg har f.eks. været i London, og vil skrive en artikel om, hvorfor Waterloo Bridge er det bedste sted til nat-billeder af Themsen og London Eye. I artiklen vil jeg gerne have et link direkte til Waterloo Bridge, så andre medlemmer kan se hvor det er.
Fremgangsmåde:
Åben https://maps.google.com/
Søg Waterloo Bridge, London
Med normal Google-fart, bliver jeg nu fragtet til London (hurtigere og billigere end Ryan Air..)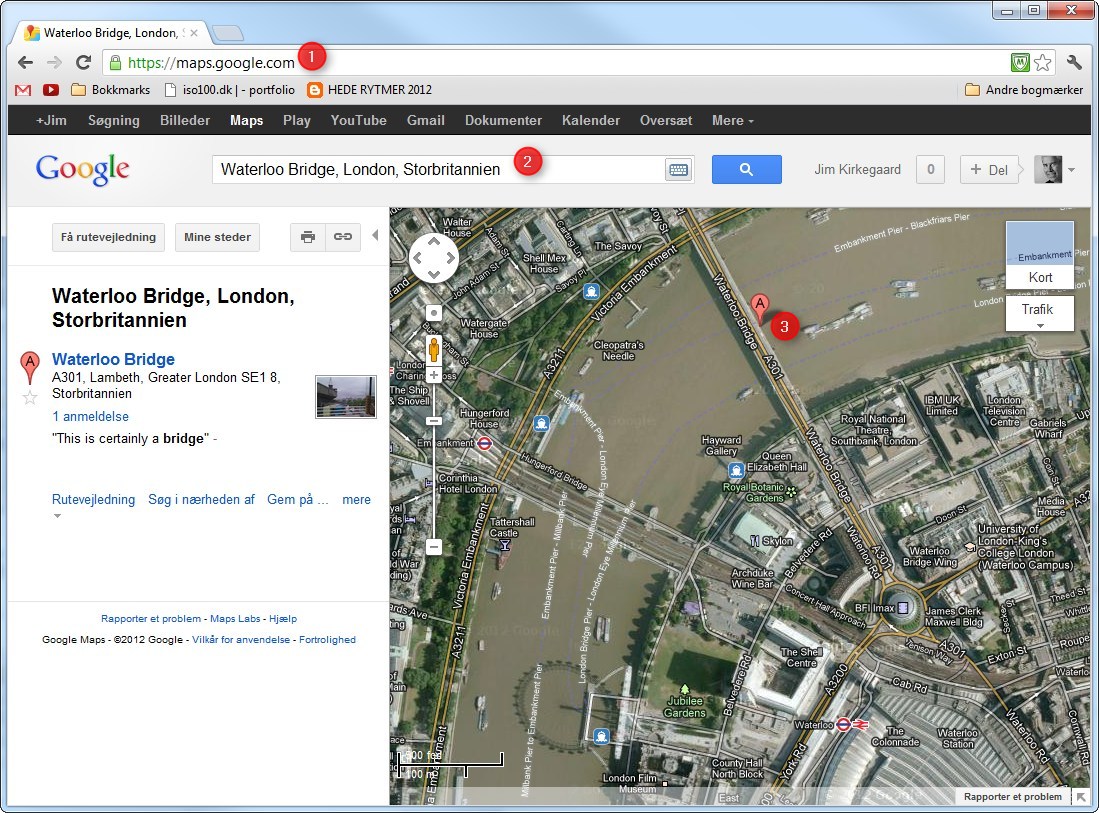 Zoom evt. mere ind på kortet for at kunne placere helt nøjagtigt
Lav et højre-klik der hvor du ønsker at finde koordinaterne. Vælg "Hvad er det her?"
Umiddelbart ser man ikke den store forskel – men der sker to ting.
a) Der sættes en grøn pil der hvor klikkede
b) I søgebaren står der nu et sæt koordinater (længde- og breddegrader). Det er disse data, skjult i en URL, som skal med ind i artiklen.
Klik nu på link-knappen. Nu dannes en URL (internet adresse – https\\….) som skal kopieres ind i artiklen.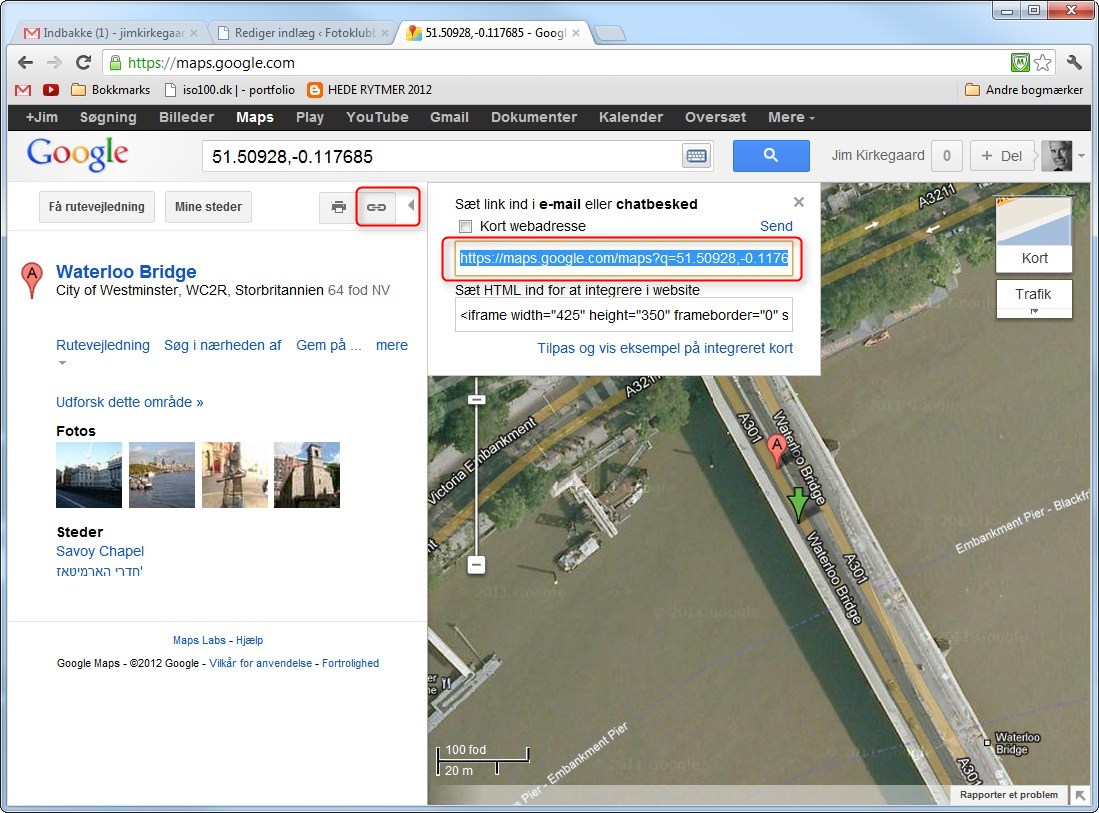 Eksempel: